Connecting Communities
Women's History Month: A Celebration of Trailblazing Women Across the Industry
March 31, 2023
This Women's History Month, Airlines for America's members have shared their support for diversity, equality and inclusion, by featuring stories of women who have made significant contributions to the aviation industry. At A4A, we are proud to join our members during the month honoring the impact and contributions women have made in aviation. Throughout March, A4A's member airlines have taken time to celebrate these women. We are pleased to share a few of the many stories:
Alaska Airlines
Alaska Airlines celebrated International Women's Day by sharing a story of an all-female flight crew. Captain Callie began working for Horizon Air in 2015 as a ramp agent in Yakima before earning her wings and will soon transition to piloting aircraft for Alaska. Women like Callie and her co-pilot Meagan have fought for more representation in the industry and now have greater opportunities to become pilots, ground crew and executives.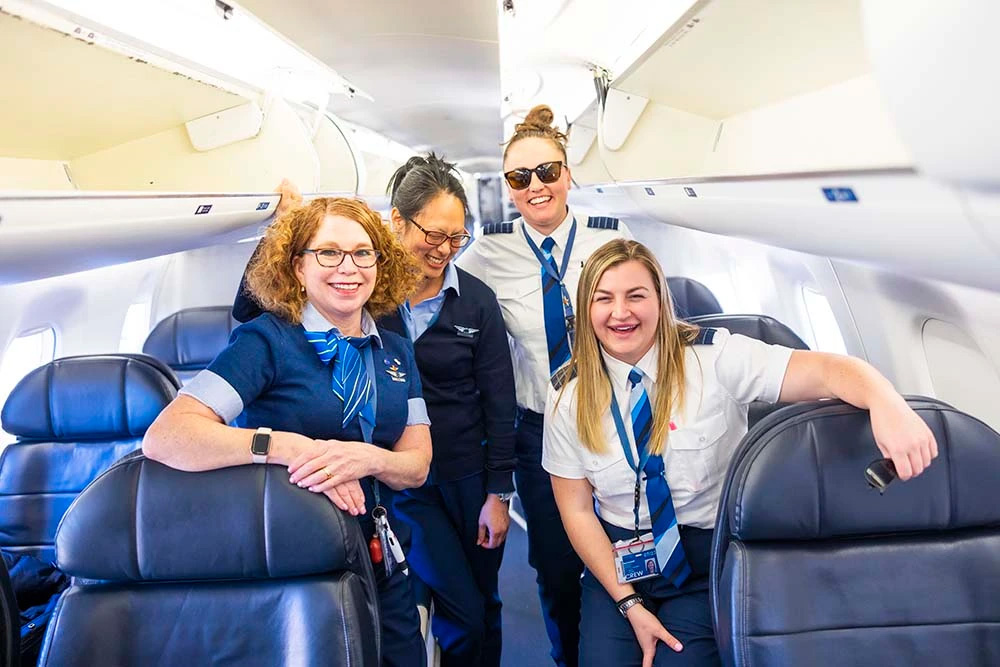 American Airlines
Fifty years after Bonnie Tiburzi became the first woman to fly for a U.S. commercial airline, American Airlines has released a video celebrating women pilots. Tiburzi says her career was inspired by watching her father fly.
Atlas Air
Atlas Air marked Women's History Month by spotlighting accomplished female crew members like First Officer Vivian Cordero, a former Navy pilot. "There are still so few of us in aviation. We have been underrepresented for a very long time. In the United States, women make up just under six percent of the pilot population. It is so important that women always remember to support one another and work together to continue the fight for full equality," said Vivian.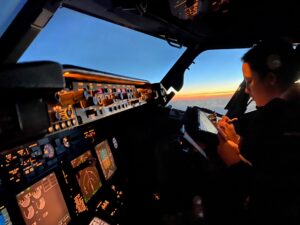 Delta Air Lines
Delta highlighted two team members, Aluel Bol and Khady Ndiaye, who are the first women to become commercial pilots in their respective homelands of South Sudan and Senegal. These two trailblazers hope to inspire the next generation of women who aspire to be pilots.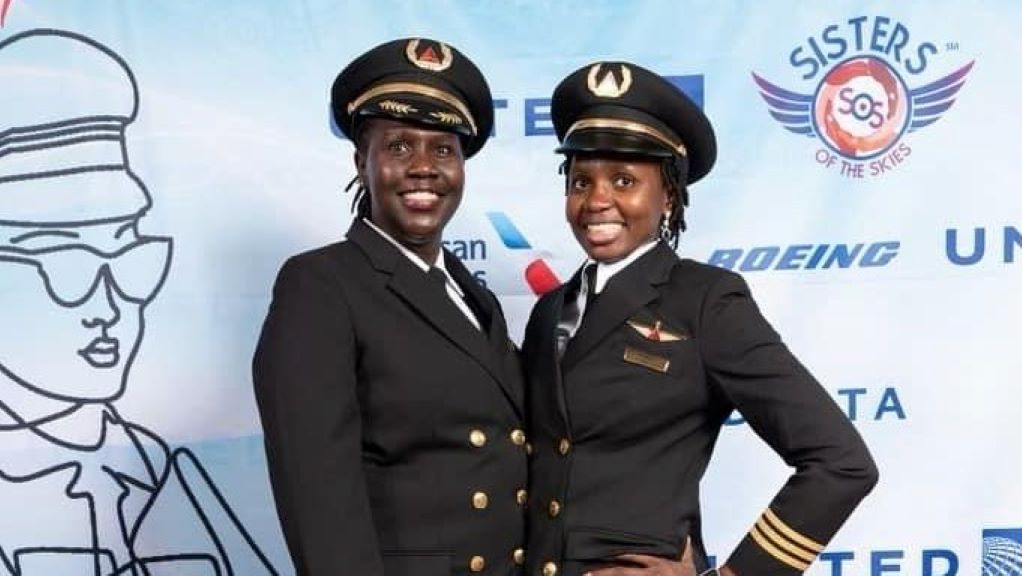 FedEx
FedEx used Women's History Month as an opportunity to celebrate the achievements of women, raise awareness for women's equality, highlight calls for positive change, lobby for gender parity and raise money for women-focused charities.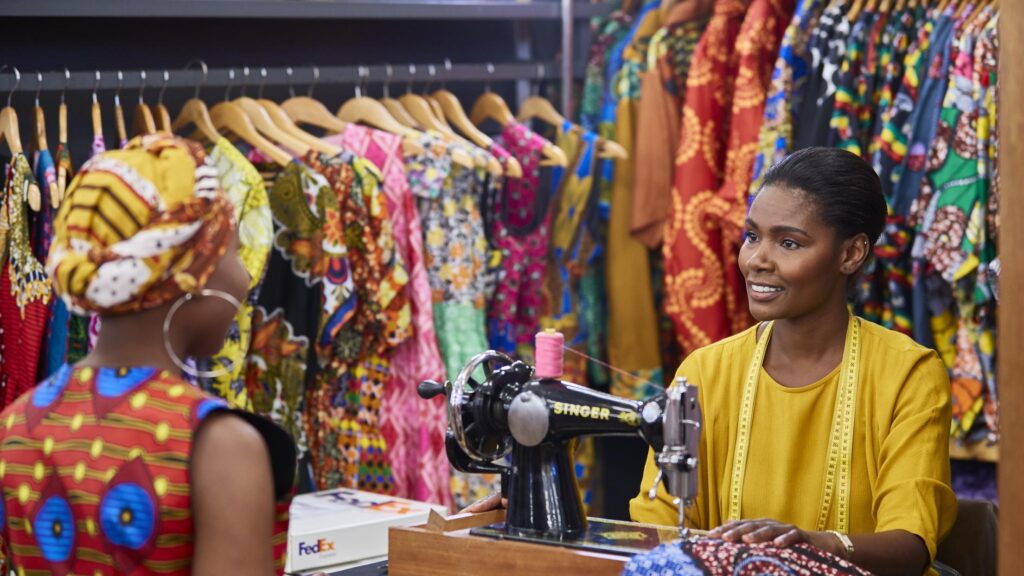 Hawaiian Airlines
Hawaiian Airlines celebrated International Women's Day by featuring women team members who have made unique impressions on their legacy airline. Read about each of their featured female colleagues who have our in roles traditionally held by men in their blog post: Happy International Women's Day: Celebrating the Wondrous Women of Hawaiian Airlines.
Additionally, Hawaiian was a proud sponsor of the recent Women in Aviation held in Long Beach, Calif.
JetBlue Airways
JetBlue is proud of their support for women year- round, but highlighted their annual Fly Like A Girl (FLAG) event to educate girls about aviation that occurred during Women's History Month.
Southwest Airlines
Throughout the month, Southwest Airlines shared their investments in women focused non-profit organizations that our making an impact in the communities where their employees live and work. Among the organizations they support are: Generation W, Hispanas Organized for Political Equality (HOPE), Sistabiz Global Network, Helping Hands for Single Moms, Women Employed and International Women's Air & Space Museum.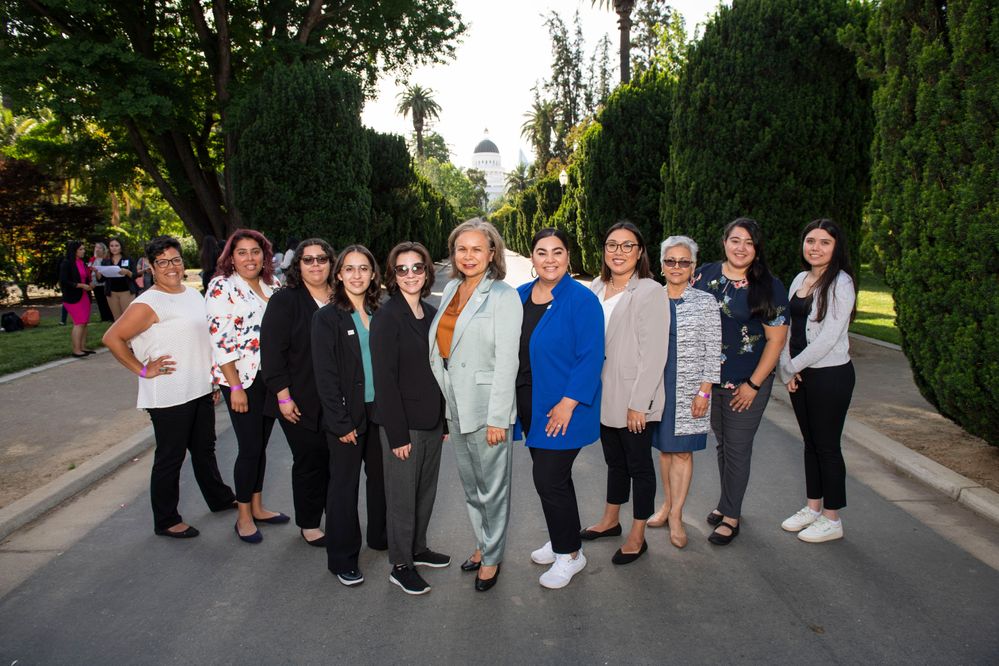 United Airlines
United Airlines adds diversity to the skies through it's United Aviate Academy. Women and people of color make up 80% of the students at the United Aviate Academy, which opened in 2021, and Abby Awosanya is one of its students who benefited from United and JPMorgan scholarships worth $2.4 million. "The fact that women pilots are so underrepresented in the industry and United has literally given them a pipeline to be able to fly for a major commercial airline is so beautiful," Awosanya said.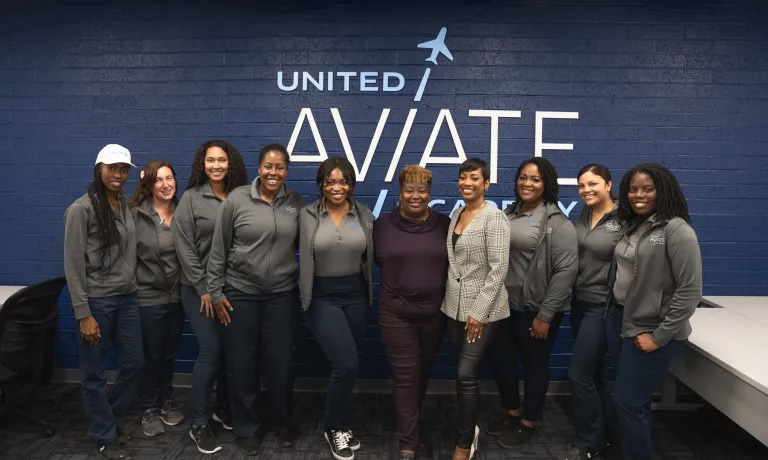 UPS
Throughout the month, UPS celebrated 100 years since the first female employee at their company, along with highlighting the women who continue to impact UPS every day – including their CEO, Carol B. Tomé. Read how women belong in all roles at UPS: Women belong at UPS.
For more stories and information on how the airline industry is contributing to a more diverse, equitable and inclusive world visit A4A's Diversity, Equality and Inclusion page.
Media Contacts
Marli Collier
Manager, Communications
Hannah Walden
Manager, Communications