Our Members:
Click on the links to learn more about each of our member airlines' sustainability initiatives.
Scaling Up Sustainable Aviation Fuel
The U.S. aviation industry has taken a leadership role in the development and deployment of sustainable aviation fuels (SAF). The major U.S. airlines have pledged to work with the government and across the aviation sector toward a rapid expansion of the production and deployment of commercially viable sustainable aviation fuel (SAF) to make 2 billion gallons of SAF available to U.S. aircraft operators in 2030.
Read more

about the deployment of SAF in the U.S.
Airlines Fly Green
U.S. airlines are proud to help lead the fight against climate change with a myriad of measures that make our operations greener and our skies cleaner. Prior to the COVID-19 pandemic, U.S. carriers were transporting a record 2.5 million passengers and 58,000 tons of cargo per day while contributing just 2 percent of the nation's greenhouse gas emissions. And the airline industry is the only one in the world to voluntarily commit to a global agreement to reduce and offset carbon emissions: The Carbon Offsetting and Reduction Scheme for International Aviation (CORSIA) calls for carbon-neutral growth in international civil aviation beginning in 2020.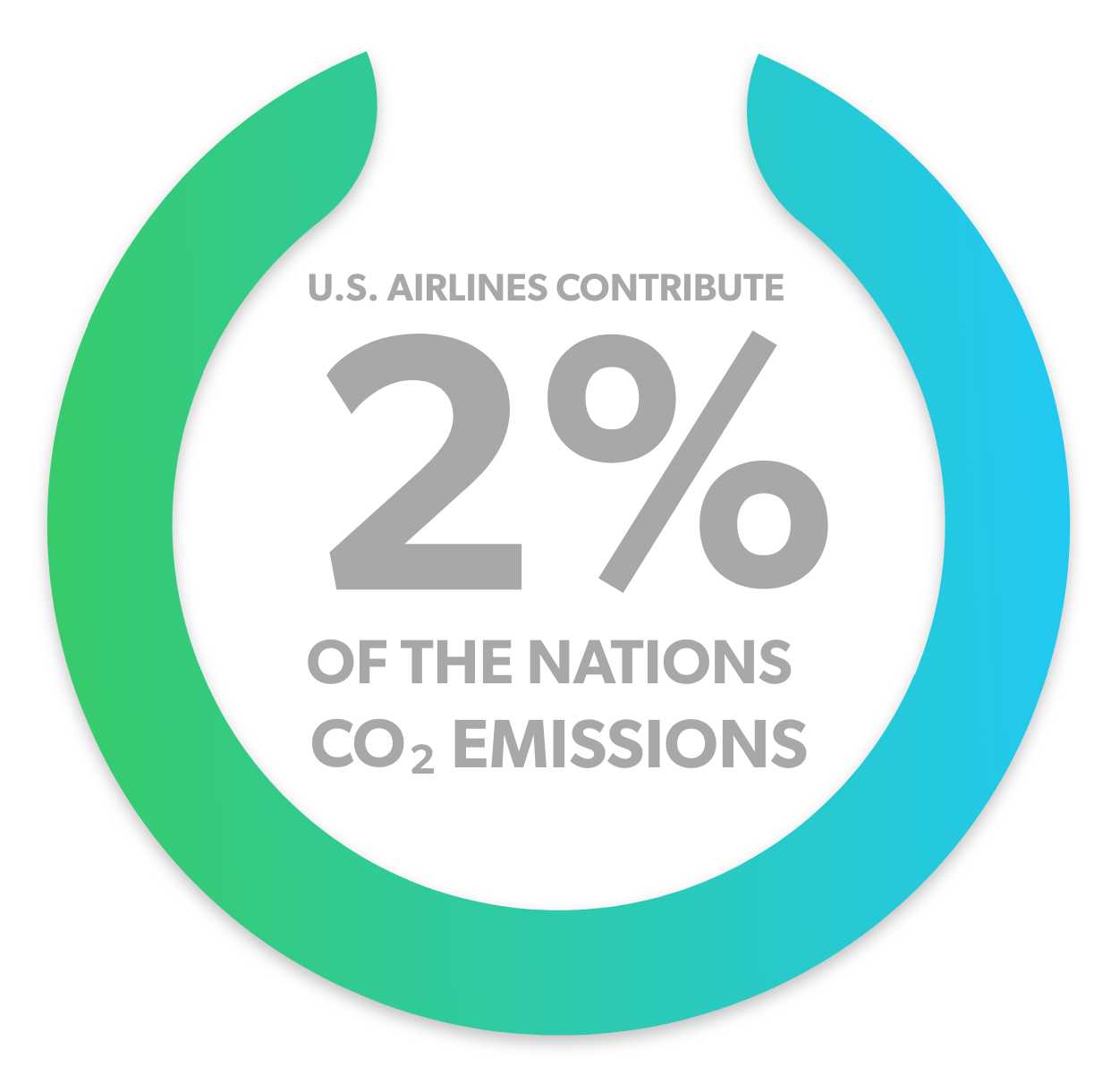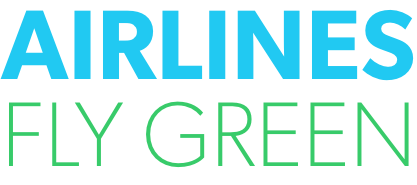 Saving fuel, preserving the planet
U.S. airlines are continuously investing in more fuel-efficient aircraft and engines, developing sustainable alternative jet fuels and implementing more efficient procedures – both in-flight and on the ground. Since 1978, U.S. airlines have improved fuel efficiency by more than 135%, saving over 5 billion metric tons of CO2. That's like taking 27 million cars off the road EVERY YEAR for the last 40 years!
A Sustainable Partnership
U.S. airlines are proud to be part of the climate change solution, and we call on policy makers to partner with us by implementing the following measures:
$2 per gallon sustainable aviation fuel blender's tax credit
Further modernization of the air traffic management system to enhance efficiency
Continuation and expansion of public-private aviation environmental research and development programs
Implementation of the Carbon Offsetting and Reduction Scheme for International Aviation (CORSIA)
Backing for emerging technologies like carbon capture and sequestration
"