Industry Insights
New Survey: Nearly 90 Percent of Americans Have Flown Commercially
March 22, 2023
This spring, U.S. passenger airlines are expecting a record 158 million passengers – an average of 2.6 million every day throughout March and April. Carriers are making every effort – including operating larger aircraft to accommodate the increase in travelers while paring back schedules to reduce pressure on the system – to prioritize seamless travel. As travelers take to the skies, Airlines for America (A4A) is pleased to share the results of our annual 2023 "Air Travelers in America" survey conducted by Ipsos.
The survey showed that, in 2022, 44 percent of Americans flew commercially, and almost 90 percent had taken a commercial flight in their lifetime. Comparatively, in 1977, just 25 percent of Americans had taken a flight that year and only 63 percent had flown in their lifetime.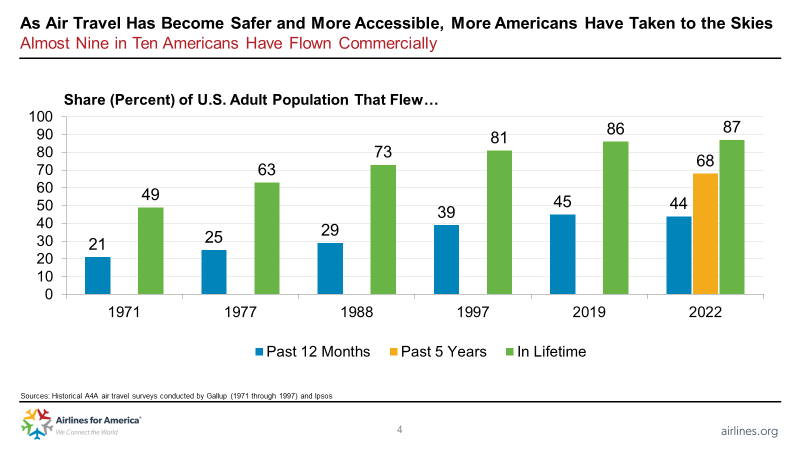 In fact, 94 percent of Americans 55 and older have flown in their lifetime.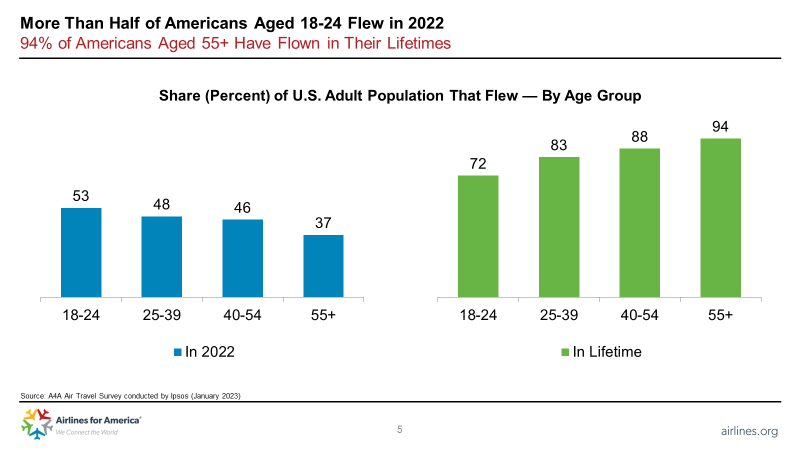 More than half of Americans reported flying before their 16th birthday, and approximately four out of five passengers reported flying prior to age 21.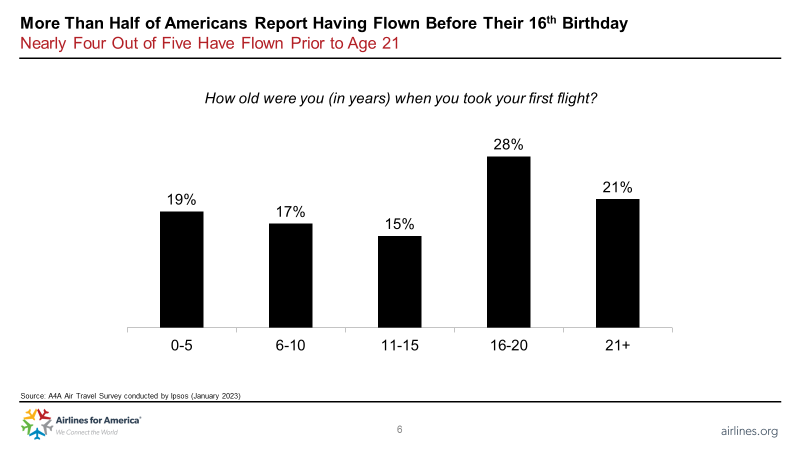 The survey showed that nearly 80% of Americans with annual household incomes under $50,000 have flown.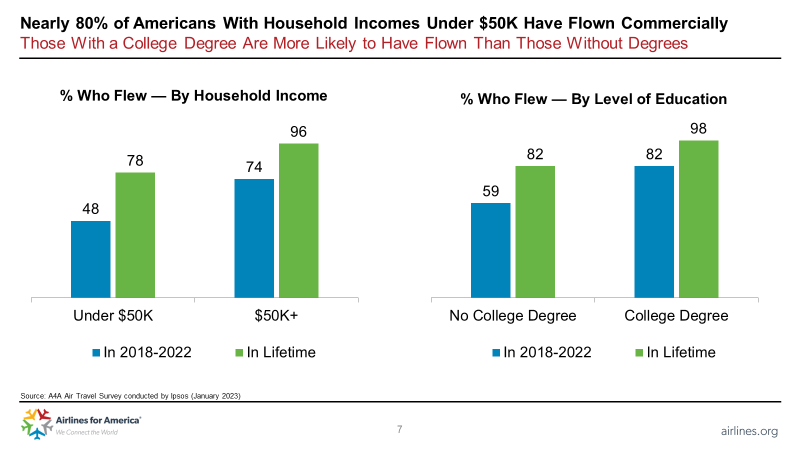 The 2023 "Air Travelers in America" survey is available here.
About the survey
"Air Travelers in America" is A4A's annual survey, conducted by Ipsos, collecting vital statistics about air travel. The most recent such poll was conducted online between January 9-31, 2023, in which Ipsos interviewed roughly 11,000 adults age 18+ from the continental U.S., Alaska, and Hawaii.
Media Contacts
Marli Collier
Manager, Communications
Hannah Walden
Manager, Communications