Industry Insights
A4A Statement on the Biden Administration's Proposal for Cash Compensation for Delayed or Cancelled Flights 
May 08, 2023
U.S. airlines are fiercely competitive and focus every day on customer service because they want repeat travelers. U.S. airlines have no incentive to delay or cancel a flight and do everything in their control to ensure flights depart and arrive on time—but safety is always the top priority. We have the safest air travel system in the world because we never compromise on safety.
One of the biggest impacts on flight operations is weather, and in 2022, more than half of flight cancellations were caused by extreme weather. Thus far in 2023, the majority of flight cancellations have been because of severe weather in addition to ATC outages and staffing shortages during and following weather incidents. 
Carriers have taken responsibility for challenges within their control and continue working diligently to improve operational reliability. This includes launching aggressive, successful hiring campaigns for positions across the industry and reducing schedules, notably in the busy Northeast region, in response to the FAA's staffing shortages. In 2022, carriers reduced their schedules by about 15% to alleviate pressure on the National Airspace System (NAS), and U.S. airlines are currently accommodating record demand while operating 10% fewer flights than in 2019 to reduce pressure on the system.
We look forward to working with the Administration to ensure U.S. airspace remains the safest airspace in the world while supporting robust marketplace competition that provides value and choice for consumers.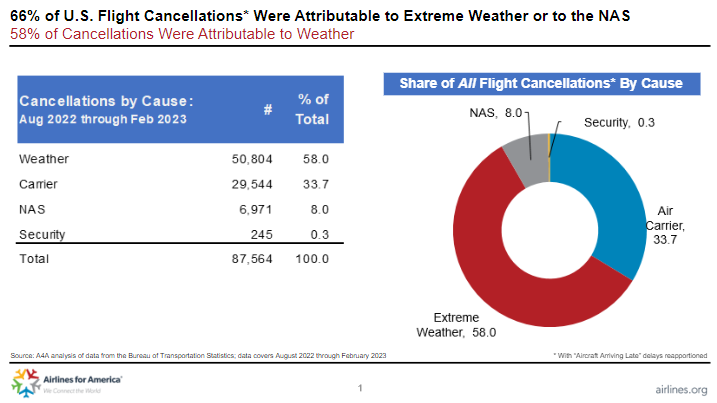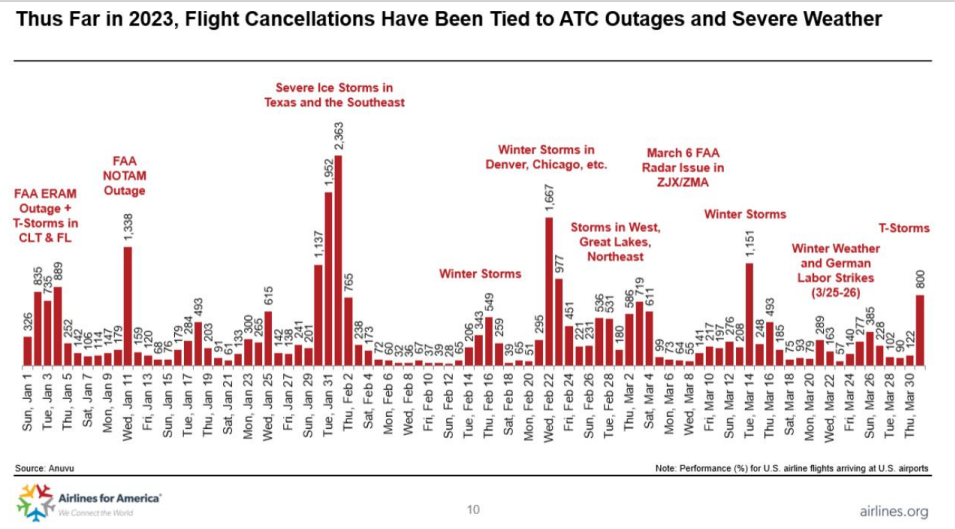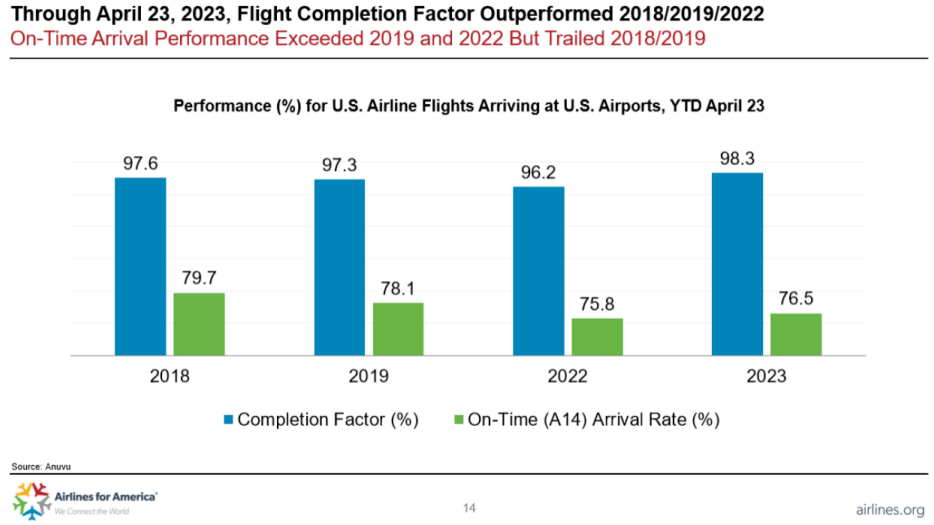 Media Contacts
Marli Collier
Manager, Communications
Hannah Walden
Manager, Communications