Do you dream of visiting far off places? Or working with your hands on intricate pieces of technology?  Or maybe you just want something different, an escape from your everyday. If so, a career with the U.S. airlines might be exactly what you're looking for.
The U.S. airlines directly employ nearly 700,000 people with high-quality, good-paying careers. Additionally, they support 5 percent of U.S. GDP and more than 10 million jobs across the country, in other industries ranging from hospitality and tourism to research and development. This growth increases demand and boosts our nation's overall economic strength.
A career in aviation is more than a job. Over the next several months, we'll be introducing you to airline employees around the country, working in different roles to successfully move people and packages to their final destination. These employees exemplify what it's like to live #TheFlyLife.
Jason Herndon, Fleet Service Clerk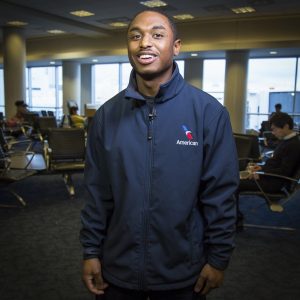 "You meet different people traveling around the world. I now have friends in Sydney and they're like, 'Oh, it's so cool to be in LA.' So I told them, next time you're out here, I will show you around town. I love showing new people all the coolest spots – where to eat, where to see the Hollywood sign or go hiking. You name it, and we'll do it."
Amanda Malinowski and Gabrielle Viamontes, Control Tower Coordinators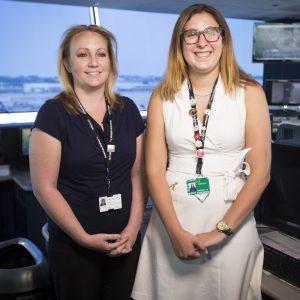 "I took my first flight when I was 12, and I've been obsessed ever since. When I first started at American, I was working at the gate. I've been here for over 5 years now, and I'm currently a tower coordinator in the American Airlines Help Control Center. Basically, that means my team and I watch the entire operation every day and make sure everything goes smoothly. I honestly believe traveling the world is the greatest adventure."
James Pepe, Ramp Agent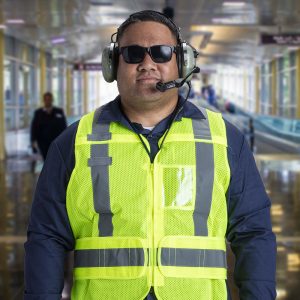 "I love my job because I work with some great people who make sure to provide the best service for our customers — not to mention the added benefit of traveling anywhere in the world at any time."
Visit airlines.org/jobs to learn more about the endless possibilities with a career in aviation!