On Wednesday, May 24, aviation maintenance technicians around the world will celebrate Aviation Maintenance Technician Day on the birthday of Charles Taylor, the "Unsung Hero of Aviation." Aviation professionals are still continuing his legacy 149 years later and enabling millions to take to the skies every day. We'd like to introduce you to a few modern-day aviation maintenance technicians (AMTs) who help make the world a little smaller, and safer.
Jack Jensen, Alaska Airlines
SEA Line Aircraft Technician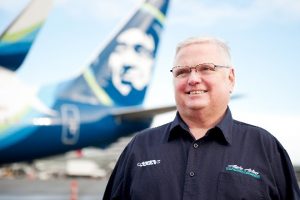 Jack Jensen has been an aircraft technician for 37 years and knows that every day on the job is an opportunity to learn something new.
"I [had] just completed two years of A&P school. I thought they already taught me what I needed to know. I was wrong," Jensen said. "It takes many years to perfect the skills you learn in school. Take your time, and watch and learn from the senior technicians since they have developed these skills over the years."
His favorite part of the job is having the opportunity to travel to airplanes in remote locations to work on them with his team. And his advice to students interested in becoming an AMT?
"Good luck! It truly is a great career!"
Shea Barboza, Hawaiian Airlines
HNL Line Maintenance Lead Mechanic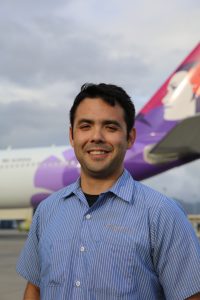 As a line maintenance lead mechanic, Shea Barboza's responsibilities include assigning and managing workload and manpower on the ground in Honolulu. He safely and quickly services planes bound for all parts of the world, and loves to troubleshoot challenging problems.
Much like Charles Taylor, Barboza seemed destined for aircraft maintenance from a young age. His great-grandfather, grandfather and father were all mechanics and he grew up working in his father's auto repair shop during summer breaks. Enamored with the miracle of flight, Barboza enrolled in Honolulu Community College's aeronautic maintenance program and never looked back.
"To this day, I'm still learning the details and intricacies of the various aircraft systems and how they integrate. This is truly a profession where you never stop learning."
Keri Martin, United Airlines
SFO Aviation Maintenance Technician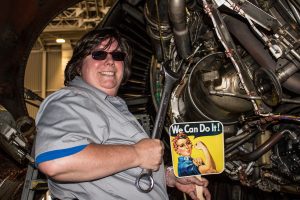 Keri Martin knows a thing or two about the family business from her two brothers and her father, all aircraft mechanics. Martin's father starting working for United after his long career in the Air Force and one of her brothers is celebrating 28 years as a United AMT.
Since joining the United team in 2000, Martin has been a role model for the growing number of women interested in starting their career as AMTs.
"I love my job for many reasons," Martin said. "It's a privilege to work on these beautifully crafted and wonderful machines that make all corners of our world accessible in a matter of hours and days, instead of months and years."
"It gives me a sense of accomplishment and pride every time I see an aircraft leaving the hangar — knowing that I was one of many who contributed to the successful completion of a job well done."